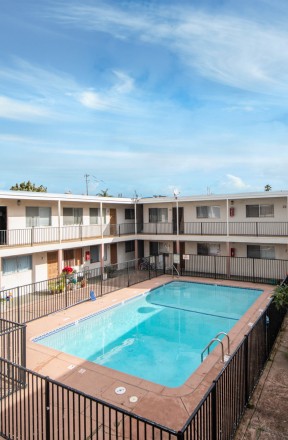 28-UNIT APARTMENT COMPLEX
28 Units
•

$7,000,000
The Harbor View apartments is a 28-unit complex in the Canal area of San Rafael. Built in 1961, the units have been slightly upgraded through the years, but would benefit from a new owner's remodeling and upgrading. Huge upside in rents.
The building is a two-story garden building built around a central swimming pool. On site laundry and carport parking. There are 3--3BR units and 25-2BR apartments.
This property lies in Marin's only "Opportunity Zone" and represents significant potential tax savings to a Buyer wanting to take on a project.
Call for complete access to disclosures and reports.

Michael Burke

Lic#00454938
415.877.1077
mburke@marinapartments.com
MarinApartments.com | My Bio
DISCLAIMER: The information set forth on this site is based upon information which we consider reliable, but because it has been supplied by third parties to our franchisees (who in turn supplied it to us) , we cannot represent that it is accurate or complete, and it should not be relied upon as such. The offerings are subject to errors, omissions, changes, including price, or withdrawal without notice. All dimensions are approximate and have not been verified by the selling party and cannot be verified by Decker Bullock Sotheby's International Realty. It is recommended that you hire a professional in the business of determining dimensions, such as an appraiser, architect or civil engineer, to determine such information. Sotheby's International Realty ® is a registered trademark licensed to Sotheby's International Realty Affiliates LLC. Each Sotheby's International Realty office is independently owned and operated.
The above information including square footage is based on data received from the seller and/or from public sources. This information is deemed reliable but has not been independently verified and cannot be guaranteed.